As former in-house insurance broker of the DaimlerChrysler Group we have comprehensive expertise in the automotive supply industry. In addition to tailor-made insurance solutions we provide, contractually guaranteed, a professional risk management which creates optimum conditions for survival in intense cut-throat competition.
We answer your questions regarding all industry-relevant topics, such as
Product liability and recall costs (including design responsibility, agreement, amount of coverage, liability agreements),
Support in preparing product recall plans,
Liability issues related to supply chains,
Risks in connection with cyber attacks,
Supply of third-party property and goods for repair,
Receivables management, sureties, factoring,
Protection against Paulian actions
Insurance solutions for a certain project;
and arrange coverage in all sector-relevant lines of insurance, for example:
Insurance programs for the logistics sector intended for freight forwarders and logistics operators
(e.g. carriers' liability insurance, MultiTransCover or Forwarding Agent Transport General-Policy)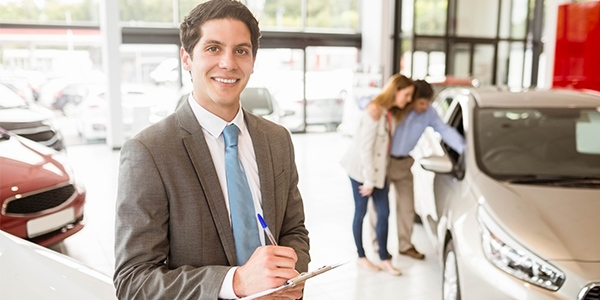 Whether in the area of car sales, car rental, car leasing or repair of vehicles – as insurance broker with "automotive" company history we develop individual insurance solutions for every need.
Our clientele includes car dealerships of every size, from a small business with 100 vehicles up to multibrand dealers with 30 branches and vehicle stocks in the four-digit-range. They all appreciate our integral full-range service, from loss prevention and contract management up to quick and customer-focused claims processing.
We take care of all issues relevant to this branch, for example:
cost-effictive protection of major vehicle stocks against natural hazards losses
favorable premiums even in case of unfavorable loss experience
insurance modules for classic car collections, car-sharing concepts, or rental pools for self-drivers
preventive measures to minimize any risk of burglary
And of course you can obtain from us adequate insurance cover for freight forwarders, bus companies and others, including:
The freedom of services opens many doors, but also creates ever tougher competition that calls for innovative approaches and flexibility to remain competitive. Our service is as individual as your company is, it is flexible and adapts to your needs.
Since professional service providers differ widely, we offer solutions that are specifically adapted and provide tailor-made insurance cover for diverse target groups, such as:
Banks
Financial service providers
Facility managers
IT service providers and others
In addition, we can provide you with any kind of insurance cover, for example:
Motor vehicle insurance for business trips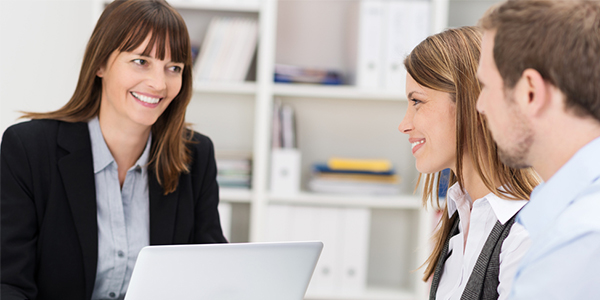 Commercial undertakings involve value concentrations in large logistics complexes and high rack warehouses. These value concentrations represent substantial challenges to risk management, for example fire protection. Our experts, such as our inhouse fire protection engineers advise and support you in developing and implementing viable safety concepts.
Planning reliability is why we do our utmost to keep premium rates as stable as possible and assist you in asserting your interestes in the insurance market in a focussed manner.
You minimize your risks lastingly with our appropriate concepts. One example is the risk of loss of earnings which in particular in central warehouses could take on dimensions jeopardizing the existence of a company. The liability for defective products is an issue that the legislator is keeping a close eye on.
Liability risks also arise from special services (e.g. goods delivery or display of merchandise) or from the legal duty to ensure public safety (e.g. in premises with customer traffic).
We will be happy to provide you with advice in all insurance matters that arise through the operation of your commercial enterprise, and design your tailor-made insurance cover, such as:
Federal States, administrative districts, cities and municipalities and their institutions are confronted with the task of using their allocated funds efficiently. Even required insurance cover needs to be in line with the budget. Particularly in times of scarce budget resources, stable premiums and best possible conditions are essential. As client of deas you can benefit from the market power of an insurance broker, who yields the most for you out of the insurance market.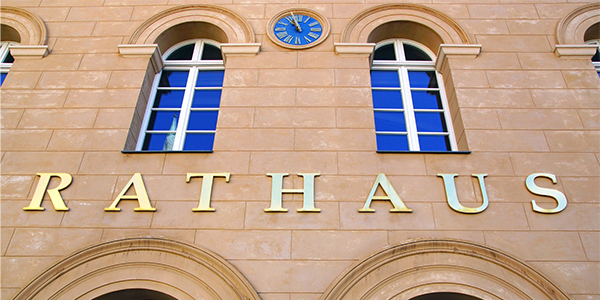 Our experts are familiar with the insurance requirements of municipal entities and the general or mandatory tendering regulations. They provide you with expert assistance and advice in connection with detecting and assessing any relevant risks in order to purchase affordable insurance cover that is tailored to the needs of public authorities, such as:

First party financial loss liability insurance (special cover for public authorities for first party financial loss caused by a negligent breach of official duty)
Fidelity insurance (also available combined with the first party financial loss liability insurance)
Business trip motor vehicle insurance
Textiles are worn close to our bodies. Therefore particular significance is attached to product safety in the textile and clothing industry in order to prevent any risks of skin irritations or disease. Accordingly, environmental regulations and legal requirements on product properties are strict.
A fully functioning and effective risk management and adequate insurance protection are crucial in order to ensure that claims do not affect your business as textile company in the long-term. Our experts have a great deal of experience in risk protection for the textile and clothing industry. We negotiate with insurers custom-fit solutions for the individual industrial requirements to realize the best possible quality of cover for you.
We know, observe and also shape the domestic and international insurance market. Here we work with in-house and external specialists to analyze and cover any individual liability risks in due consideration of statutory liability provisions.
We mediate insurance products for all sector-relevant areas. Clients of the clothing and textile industry focus on the following major risks:
Product recall or product failure
Protection of material substance, inventories and finished goods
Protection against loss of income
Liabilities relating to supply chains
Supply of third-party property and goods for repair
Cargo securing
Receivables management, sureties, factoring
Printing errors, machinery breakage, hoax, warehouse fire – the loss scenarios to which printing companies and publishing companies might be exposed to, are diverse. A damage-related standstill of a printing press may cause severe financial losses. Moreover, printed materials which are disputed by third parties could cause expensive court proceedings for the publishing company concerned.
We know where the pitfalls are and analyse your individual risk. Our portfolio includes:
Analysis of loss of earnings scenarios
Procuring machinery insurances and other property insurances
Procuring business interruption insurances
Professional advice and support in finding alternatives (crisis assistance agreements)
Protection against cyber risks throughout all stages of production, for example liability risks in relation to third party data
Insurance protection against attacks on editorial systems or failure of IT systems or machines
Professional advice and support in the event of any violation of personality rights and copyrights (e.g. risks arising from advertisements and publicity, new media or social media)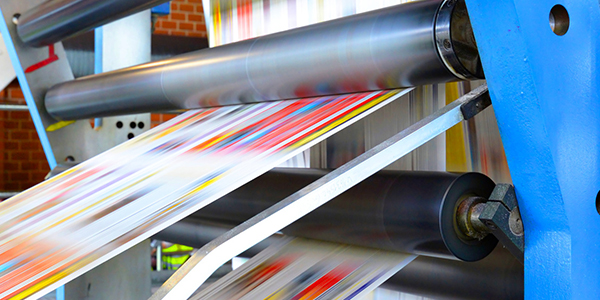 Protection against toll manufacturing and cooperation risks
Arranging insurance protection for objects owned by third parties or third party property and contingent business interruption losses (CBI) caused by outsourced and/or contracted production processes
Protecting risks arising from third party editorial research services
Insurance protection against damage or delay in delivery
Arranging insurance coverage for transport risks (mail and parcel delivery, damage caused by deliverer's vehicle fleet)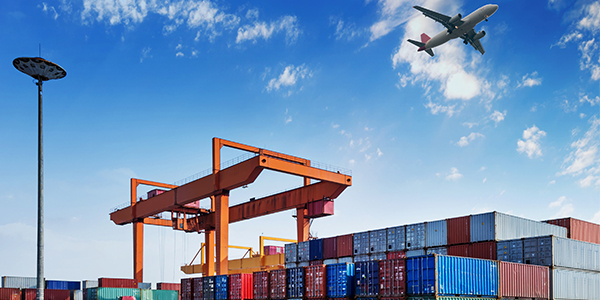 Another focus of our work involves the area of logistics. Numerous forwarders, warehousekeepers and freight carriers trust our expertise.
We speak your language and that of your dispatchers and support you in
designing tailor-made insurance cover for liability arising from transport and logistics contracts (transport liability insurance),
the review and assessment of individual contracts from an insurance perspective,
structuring indemnity insurance to protect your interest as a shipper (transport insurance)
development of a risk management, recommendations for cargo securing or mediation of average commissioners,
answering questions on special drawing rights or on letters of credit and certificates,
arrangement of your motor fleet insurance conditions.
We are familiar with the Incoterms as well as with the ADSp (German Freight Forwarders' Standard Terms and Conditions), the VBGL (Contractual Terms and Conditions for Road Haulage, Forwarding and Logistics Operators) and the CMR (Convention on the Contract for the International Carriage of Goods by Road).
As a leading specialist for insurance solutions in the field of transport and logistics, the SCHUNCK GROUP strengthens our services for these industries in the Ecclesia Group. Expert knowledge for the special insurance needs of crane, heavy transport, rescue and towing companies is provided by IAK Inter-Assekuranz Versicherungsmakler GmbH. Since January 1, 2022, IAK has been a part of the SCHUNCK GROUP so that the expertise for the closely related customer groups has been pooled in the best possible way.
We accompany you with professional solutions - nationally and internationally. We have a global presence through our international network partners. Whether you are acting on your own behalf or on behalf of a client: With us as your partner, you will always be on the right track.
Information and communication technologies determine our lives. However, with increasing networking of systems, the scope for economic damage in the event of loss or manipulation of data, whether through system errors, hardware damage, cybercrime or network disruptions, is growing.
Anyone who develops or distributes hardware and software products or provides communications services bears a growing liability risk in the regulatory environment.
Take advantage of our many years of industry experience. Among other things, we provide you with liability and cyber insurance policies that are designed for the special risks of the ICT industry.