Technical policies fall under the very broad term of property insurance, and provide coverage for construction and engineering risks (e.g. risks to which stationary and mobile machinery, electronic equipment or photovoltaic systems are exposed or structures and edifices are exposed during construction).
Protection is provided against unexpected property damage as a result of destruction or loss of insured property and construction work or damage to the same.
Technical insurance policies are of All Risks type, meaning that instead of naming the risks covered, these policies explicitly list exclusions. A distinction is drawn between annual policies (machinery insurance, electronic equipment insurance) and single project policies (Contractors' All Risk CAR, Erection All Risks EAR, Business Interuption BI).
We provide the following insurance policies, each of which can be supplemented by extra expense covers or business interruption insurance:
In addition to those insurance products available in the market, we invite you, as our client, to benefit from the services provided by all group companies. Our experts offer attractive special and package solutions, such as the insurance of combined heat and power plants (CHP) or waste incineration plants.
Electronic equipment insurance
This is a specific kind of insurance based on all risk cover. The electronic equipment insurance covers all sudden and unforeseen losses, which are not excluded. Subject of insurance are individual pieces of electronic equipment or computer or data processing equipment of the insured. Insurance coverage is also provided for newly added electronic components for which coverage needs to be adopted to the technical modifications (extension of risk).
Coverage is provided for damage caused by operator error, misuse, negligence or improper handling, and damage resulting from defective material, faulty workmanship or construction errors. Damage caused by voltage peaks and lightning-induced surge, short circuits, fire, lightning, explosions, flooding and damage due to theft, sabotage and vandalism are also covered.
Electronic equipment policies will not protect against risks associated with operating supplies, consumables or working substances. Installations and equipment that produce or distribute electrical energy or transform it into mechanical power are not insurable (coverage is possible through machinery insurance). The same applies to defects resulting from operational wear or those caused by earthquakes, war (war clauses) or civil commotions, however, the latter may be covered within the scope of a supplementary clause.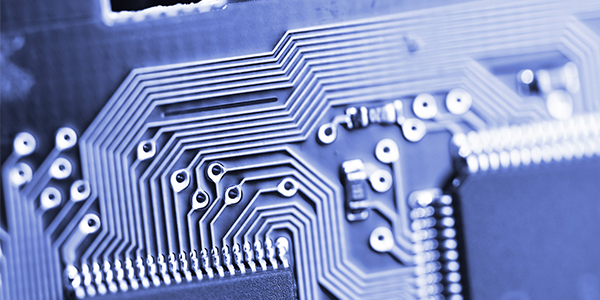 The machinery insurance covers all sudden and unforeseen property damage to machinery (e.g. caused by operating errors, construction errors or accidental damage) which is located at insured premises or which is specified in the list of machinery of the underlying insurance contract. Machinery insurances provide protection for a variety of stationary and mobile machines such as CNC machines, printing machines, presses, wind turbines and power plants.
Tools are generally excluded from machinery insurance (General Terms and Conditions of Machinery Insurance AMB).
Some wordings of insurance products available on the market include tools that are clamped into a machine.
Note: Tools which are not clamped into a machine require cover by a property insurance provided within the scope of insured perils agreed in the policy. Their value must be determined and considered in the sum insured. Your deas consultant supports you in assessing the respective values.
Machinery breakdown insurance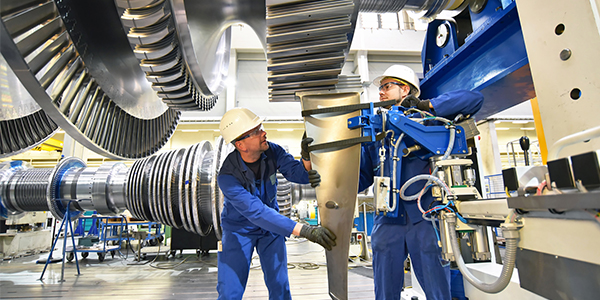 The comprehensive machinery insurance is comparable to a comprehensive insurance for motor vehicles. Unless otherwise agreed in the insurance policy, cover is provided for all machinery and industrial plant of a factory including spare parts and additional equipment. Internal operating damage which is not attributable to external influences is covered by an extension of the comprehensive cover.
Coverage is provided for damage caused by human error, manufacturing error or failure of safety devices, short circuits, accident, ice conditions, storm, frost or other natural hazards. Note: coverage is not provided for damage caused by any events of war or civil commotions. Damage arising from explosion, fire or lightning can be insured separately through a commercial contents insurance. Your deas expert has further details.
Erection All Risks (EAR) insurance
The EAR insurance provides coverage for physical damage (e.g. errors in construction and assembly errors, the causes of which were created before the erection, being unskilled, negligence, fire, force majeure, vandalism) occuring during the period and stages of construction of machinery, plant and steel structures before the official completion and acceptance of the erection works. Coverage by this insurance is a so called secondary coverage and will only be provided in a subsidiary manner, i.e. it only applies after all other existing insurance coverage (for example provided through liability insurances, transport insurances etc) are exhausted or if no other cover exists.
All kinds of machinery, plant and steel structures are insurable. Constructions made of concrete, bricks, mud and wood can be covered through a Contractors' All Risk (CAR) insurance.
In contrast to the CAR, the EAR provides protection for structures that include mechanical units or machinery. This may, for example, involve structures such as bridges or pipelines, machines such as turbines or assembly lines or new or second-hand electrical equipment such as switch boards or elevators. Coverage is provided for sudden and unforeseen physical damage to insured structures under erection during the course of erection, dismantlement, modifications, testing and commissioning.
The EAR insurance is recommended for manufacturers, contractors, firms commissioned to carry out the work including subcontractors and the purchaser or owner.
Contractors' All Risk (CAR) insurance
A CAR insurance is an essential insurance cover for contractors and building owners. Coverage is provided for sudden and unforeseen physical damage to projects under construction, occuring during the construction period, for example caused by force majeure such as flood or storm, or caused by third parties, for example through vandalism.
Insurance premiums may be shared with all companies or persons involved in construction.
Your deas expert will advise on special solutions and extensions of cover.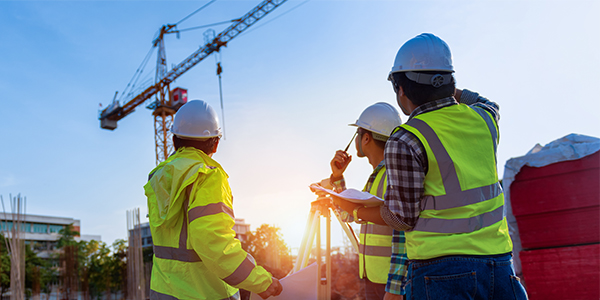 Machinery business interrupton insurance
Business interruption cover pays for the shortfall in revenue or profit during the interruption period when critical pieces of your installed plant and machinery or other electronic system, which are listed in the machine directory in the underlying insurance contract and which are located at place of operation, (partly) fail in operation as a result of insured property damage.
The machinery business interruption (machinery BI) focuses on technical plants and equipment that fulfill a key function in your business operations. Complex production facilities entailing high investments are in use in many companies, therefore this protection is one of the most important technical business interruption insurances, and this is reflected in the premiums.
---
Technical insurance is an umbrella term covering construction and engineering risks. Cover is provided for physical damage or shortfall in revenue or profit or increased cost of working as result of physical damage to machinery and technical plant/equipment. This kind of insurance is typically written on an 'all risks' basis covering damage arising from any cause not otherwise expressly excluded in the relevant wordings such as fire, for which coverage is provided by standard fire policies.

Insurable are all plant and machinery, technical equipment and works of engineering during the manufacturing and erection phase and during operation.

Insurance on "first-loss-basis" means that the policyholder and the insurance company agree on a maximum sum insured per loss event which is less than the total value of property. In return, the insurer agrees to not penalize the policyholder for under-insuring their goods or property.
---