You wonder how to improve liquidity while saving costs and optimizing your balance sheet? In times of increasing economic and political uncertainty, sound accounts receivable and financial management is becoming increasingly important for safeguarding the future of the company. A combination of internal and external controlling measures in addition to an elaborate financing strategy and not least a tailored insurance concept has proved to be successful. We provide you with individual insurance and financial consulting. As an insurance broker, we identify your individual receivable default risks and help you in selecting the right instruments for protection.
Risks include, for example, loss of receivables due to insolvency of the debtor (protection instrument = credit insurance) and any damage due to unauthorized actions of employees or external third parties (protection instrument = fidelity insurance).
We recognize from our daily business and ongoing market observation the strengths and weaknesses of the individual insurance and financing providers, and choose with you alternative financing instruments as an alternative to bank financing.
Your customized financing solutions
We also support you in all questions of credit scores, debtor information, accounts receivable analysis, debt collection solutions or ratings, and provide advice on financing instruments such as receivables financing, structured financing, factoring, purchase financing or leasing. Together with you we will find the most suitable provider and product.
In dialogue with you and on the basis of the individual liquidity situation, we decide together whether asset-financing, for example via
real estate leasing
movables leasing
sale and lease-back
lease-purchase
asset-based lending
asset-based financing
inventory financing
purchase financing
factoring
asset-backed securization
forfaiting
is suitable for you, or whether a liabilities-financing is possible, for example via sureties, securities or guarantees.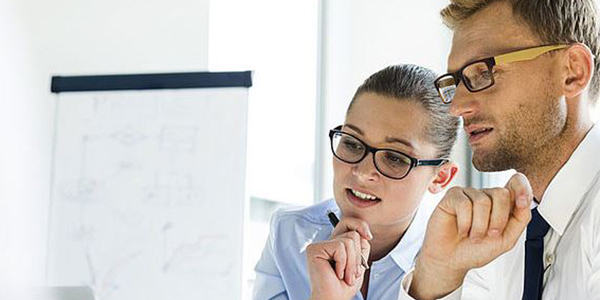 OUR SKILLS FOR YOUR SUCCESS
We arrange any important insurance cover in the field of credit (see above illustration) and also infidelity covers (e.g. computer abuse).
Many of our clients are global players and are in need of additional coverage to protect against political credit risks (credit and political risks). We provide special solutions to this – just get in contact with us.
---
The risk of bad debt losses can be protected through traditional credit insurances, excess of loss covers, single-risk- and/or political risks covers or through self-insurance-solutions such as captives.

A bad debt protection insurance covers the losses suffered by contractors on trade receivables as a result of insolvency of clients due to economic and political reasons, default of payments, non-delivery of goods due to economic or political reasons, or expropriation of investments or goods.

Alternatives to bank financing include earmarked types of financing such as factoring, forfaiting, leasing, inventory financing, guarantees, purchase financing such as finetrading and reverse factoring, or earmarked financing such as bonds, private debt or private equity.

As an alternative to bank guarantee credit, credit/bond insurers primarily provide the following types of guarantee:

Defects warranty bond
Contract performance security
Advance payment bond


We will be pleased to advise you on the provision of guarantees - including special guarantees.

Credit insurance provides cover for revolving receivables from the supply of goods and services in the event of the insolvency of commercial clients both in Germany and abroad. In addition, the insurer - within the scope of accounts receivable management - also performs credit ratings and routine monitoring of debtors.

The aim of an external professional credit rating is to prevent or mitigate losses for suppliers and service providers. In addition, the credit insurer supports the policyholders in arranging guarantees and provides them with its expertise in the areas of collection services and insolvency handling.

As a result of fidelity losses (any damage deliberately caused by employees or external third parties that affects the company's assets), the German economy claims losses of several billion euros per year. Long-term employees represent a special risk group. If a relationship of trust has developed between employer and employee over many years, corresponding control measures seem to be unnecessary; fraud through embezzlement is not expected.

Damage caused by hacker attacks or external service providers can also become a serious threat to companies' liquidity and existence. With the appropriate coverage concept and an adequate sum insured, the company is protected even if the party causing the loss cannot be identified.

Factoring is the sale of short-term revolving cash receivables from goods and services transactions to a factoring institute (factor). The selling company receives up to 90 percent of the purchased receivables immediately after the sale, and the remaining amount after payment by the client or if the buyer becomes insolvent.

Factoring increases the seller's liquidity and the bad debt risk is transferred to the factor (both in Germany and abroad). The seller preserves his or her credit lines and expands his or her opportunities to take advantage of cash discounts. The effect of the balance sheet reduction also improves his or her equity ratio. Within the scope of flexible sales financing, various factoring options are offered on the market that are tailored to the seller's specific needs.

The following options are available, also in combination: silent factoring, open factoring, full-service factoring, in-house factoring, selective factoring, single-contract models, dual-contract models, reverse or import factoring, and purchase financing.

Professionalism and speed are the key to success in debt collection. Today, the product lines of collection service providers start with the printing and sending of invoices.

The providers accompany their clients from judicial debt collection to debtor monitoring.

In addition to the stand-alone solutions offered by collection service providers, credit insurers also provide collection services within the scope of trade credit insurance contracts.

Asset-backed securities (ABS) are off-balance-sheet financing transactions involving the sale of receivables - usually on a silent and non-recourse basis - to a special-purpose entity based abroad. Such companies pursue the goal of securitizing and issuing so-called "commercial papers" on the open capital market. Benefits: The inflow of liquidity provides the seller with increased financing flexibility. Furthermore, the use of ABS can bring tax advantages and a limitation of the default risk.
---