Like every human being, you are not immune to risks which affect your property as a result of external events. As your risk and protection consulants, we take a close look at your individual risks and advise you on necessary and appropriate coverage for your physical assets (buildings, goods, equipments etc.).
The policies brokered through our company – national and international insurance programs – are distinguished by their broker wordings (deas wordings) that provide much more than conventional market solutions.
Insurable risks at a glance
Snow pressure and avalanches
Breakage of glass
Flood and inundation
Subsidence and landslide, earthquake
Civil commotions, malicious damage, strike or lockouts
Sprinkler leakage
Fire insurance is an essential cover for your company. (Major) fire damage inside or outside of company buildings may interrupt operating processes. Coping with a situation of fully or partially stopped operations (production standstill, business interruption, loss of profits) may call for substantial expenditure.
Classical fire insurance policies provide, for example, coverage for reconstruction and fire extinguishing costs. It should be noted, however, that customary industrial insurances only cover certain scenarios. The typically insured perils are summarized under the abbreviation FLEXA:
F – Fire
L – Lightning
EX – Explosion
A – Aircraft (aircraft impact)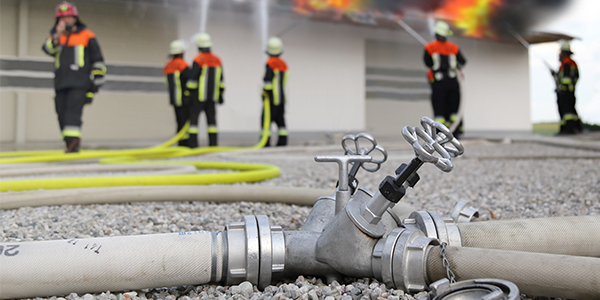 Extended coverage for further property risks
So called EC insurances provide extended coverage for further risks going beyond a FLEXA insurance. The modular set-up of this type of insurance enables you to choose what other risk(s) you wish to protect.
Our consultants can help you to make a decision and appraise the values of those objects you want to be included in coverage. Furthermore, it is part of our service to monitor the market for you (insurance comparison, comparison of underwriters) and to find the best suitable solution with the most favorable conditions.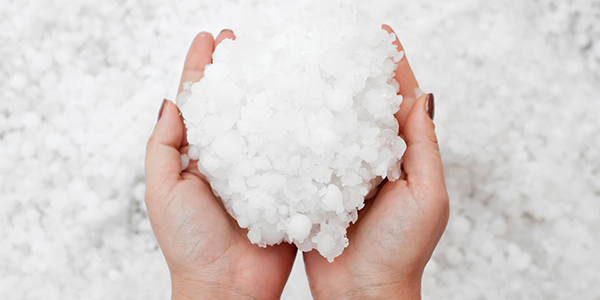 Storms and severe weather events have increased in recent years. Consequently, damage resulting from natural hazards features more and more in our corporate claims processing statistics. Storms which have raging across the country in the last couple of years caused widespread destruction such as trees falling on cars or roofs being ripped off houses and halls; in some regions no car or building was spared from hailstones in the size of an egg.
Major loss scenarios such as those described above, usually make a business interruption inevitable. The storm business interruption insurance has become established as standard cover. Given the expense of remedying the damage it is strongly recommended to consider appropriate and sufficient indemnity periods. deas will be happy to advise you.
The water pipe damage insurance is particularly recommended for companies whose processes require that water, steam or other liquids are transported in high quantities through pipe networks in office buildings and/or factory buildings.
A water pipe damage business interruption insurance is usually taken out if a company is specifically exposed to this risk.
Therefore, this type of insurance is not market standard. The existing hazard is often underestimated, therefore we recommend detailed and individual consulting by our experts.
Vehicle impact, smoke and sonic bang
This module of the EC insurance provides coverage for the three above named perils, of which smoke is a considerable risk that should not be underestimated.
It is well known that a strong smoke development, as is the case with smoldering fires, may aggressively affect property and sometimes causes considerable dirt and contaminations. High costs can be incurred, if, for example, major electronic installations are affected by sooting and become impaired.
Many insurance customers choose this extension of cover because, under the terms and conditions of a fire insurance policy, damage caused by smoke and sooting is not deemed to be a fire damage if there is no classic damage caused by fire (destruction or partial destruction caused by fire).
Since business interruption covers are not in demand in this line of insurance, it is not a common market product.
Burglary, vandalism and robbery
Malicious damage to property, burglaries and theft are loss scenarios which many entrepreneurs consider to be realistic. Therefore, it is not surprising that this module is one of the common extensions of cover.
More and more companies see the risk of damage to property and operating resources caused by burglary or vandalism. The business interruption cover in this line of insurance is gradually establishing itself as market standard.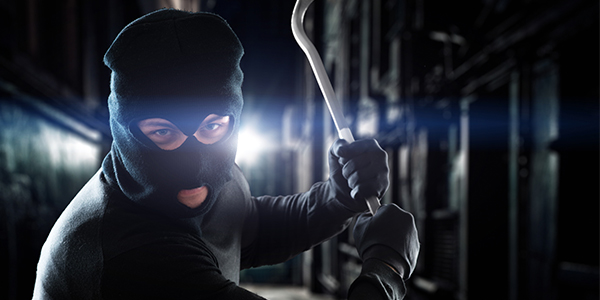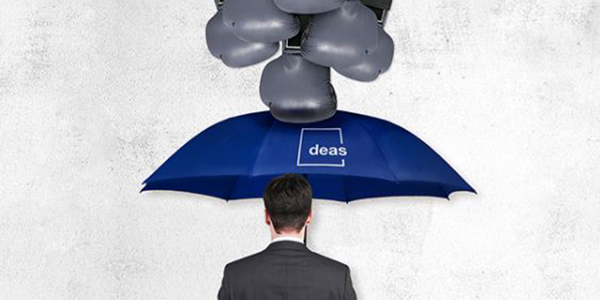 Snow pressure and avalanches
Glass breakage
Flood and inundation
Subsidence and landslide
Earthquake
Civil commotions, malicious damage, strikes or lockouts
Sprinkler leakage and many more
Be it for balance sheet protection, for the owner or for shareholders: taking out an all risks insurance can prove to be reasonable. High deductibles can be agreed for risks where the probability of occurrence is very low, in this way reducing premium volumes.
We would be glad to advise you on whether an all risks policy should be considered for your company and for what kind of risks you may agree to higher deductibles.
---
A property insurance provides protection against the above mentioned risks to insured property, buildings, technical and business equipment and stocks of goods located at those premises stipulated in the insurance contract, and it also provides off-premises coverage for all insured perils with indemnity limits that are better than market average.

Any property damage occured in your company may cause interruption of business. A business interruption insurance covers the loss of income incurred by such physical damage, in particular profits that would have been earned and ongoing fixed costs.

The maximum limit of indemnity is the maximum indemnity paid by the insurer per loss event.

An annual aggregate limit is the yearly maximum that a policy will cover, regardless of how many claims are made in the respective period of insurance (usually per calendar year).

deas wording for property insurance

Here's a quick look at a few highlights such as indemnity for damage-related extra expenses, reinstatement value insurance for all objects in use or ready for intented use, off-premises coverage and many others.

deas wording for business interruption insurance

We also offer special features in the area of business interruption, for example: less exclusions in extended coverage wordings, shifting the burden of proof in case of violation of safety regulations, obligations and contingent business interrutption losses for all risks.
---